Policy and Politics
Early Years Strategic Partnership - A 'critical friend' to Government
Catherine Gaunt, 10 December 2012, 12:00am
As 4Children's tenure as the lead in the early years strategic partnership enters its final phase, its chief executive talks to Catherine Gaunt about the role and sector concerns.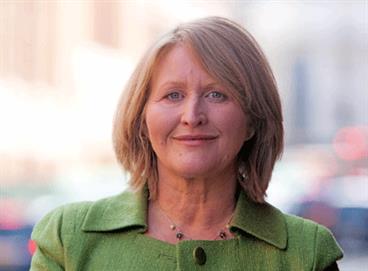 In 2011 4Children was awarded £1m over two years as the strategic lead for early years voluntary organisations under the banner Foundations for the Future.
As the two-year programme enters the final stages, chief executive Anne Longfield spoke to Nursery World about 4Children's role as the lead partner in the early years strategic partnership.
The Department for Education has not yet announced what will happen next year once 4Children's role comes to an end, but is understood to be putting together a prospectus on this shortly.
Ms Longfield says, 'The strategic partnership is in its last six months. We believe it's really important for early years to gain greater recognition and increasing emphasis on the importance of early intervention.
'What we've trying to do is about enabling the sector to maximise its potential in a wider context. A strong strand is integrating the work in policy terms across Government.
'A two-year programme is a starting point, but we hope that what we've been able to do is concrete building. Being able to work very strategically with the sector has been a really valuable role and brought coherence.
'The programme for the strategic partnership isn't yet out, so we haven't seen what the department will do in the future. It's a really important role, about coherence and making connections. We're very proud of what we've been able to achieve.'
She adds that she sees the role of the strategic lead in the early years partnership as being 'a critical friend' to Government. 'We take that role very seriously.'
Ms Longfield says that the partnership has been working across departments, with the Department for Work and Pensions, the Department of Health and the Department for Communities and Local Government.
A key area of the partnership's work has also been the Foundation Years website, which Ms Longfield says has helped people 'to find their way' and been key in getting information out to the frontline.
Two-year-olds
'We think it's a very positive move to invest in more provision for two-year-olds. It requires a major shift in emphasis and we are concerned about the quality of the places.'
The strategic partnership has started an 'Early Intervention for two-year-olds' group to look at quality with other agencies.
'We're very aware it's a large investment at a time when there is not a lot of money about and this is a once in a generation (chance) to get this right.'
On the rates of funding, Ms Longfield says, 'The feedback from providers is variable.'
She welcomes the fact that Elizabeth Truss, minister for education and childcare, has stressed that the money should reach the frontline and that an average rate has been set. And she is calling on the minister to write to senior figures in local authorities who make funding decisions to draw attention to this.
Ms Longfield says that she would like to see the links between health visitors and the troubled families teams strengthened and local authorities moving from 'crisis delivery to early intervention'.
Speaking of 4Children's role as the lead body in the Early Intervention Foundation, Ms Longfield says, 'We're seeking to build an early intervention strategy with a very robust approach to work with early years, into schools.'
The foundation will create for the first time a framework of evidence on what works to enable practice and help local authority commissioners to pull together their services, she says. It will also work with 20 early intervention champion areas.
Ms Longfield adds that she hopes the foundation will act as an 'impetus and a catalyst', and that early years is crucial in tackling poverty, pointing out that 'troubled families' have children of all ages and that providers can help to identify those families that need support.
'Everything we're doing is enabling services to be much more joined up and integrated.'
Nutbrown Review
While integration is important, Ms Longfield says that increasing quality has to be about the workforce, and says that she hopes that the Government will take on the Nutbrown Review's recommendations.
She describes the review as 'a watershed'. 'We want to see it "upping" the workforce to a new state. We want to see the early years workforce as one that people can look up to.'
Universal provision
Commenting on Ofsted's remarks this week, which suggest a move away from provision for all families, Ms Longfield says, 'We're concerned about any move away from universal services.'
She says that it would be 'a very retrograde step' if the three- and four-year-old entitlement was no longer available for all, and that children from disadvantaged families benefit from accessing universal provision. 'We shouldn't settle for a state re-distribution of funding.'
GETTING INFORMATION TO THE FRONTLINE
Foundation Years website - 'a one-stop shop' for information and resources on working with children and their parents, from pregnancy to five years. A 'Parents' Guide' has also helped providers to explain changes to the EYFS to parents, who also have a special section of the website dedicated to them.
Learn, Explore, Debate events across the country have attracted 1,000 people since September alone, discussing issues such as the Childcare Commission, assessment, engaging parents, and targeted versus universal provision.
In 2013, there will be a new series of the events with a specific focus on health and early years in response to a demand from the sector for up-to-date information on partnership working, for example, the two-year-old check.